The 2021/22 season celebrates a diamond anniversary with a full schedule of festivities
This winter is an extra special one for Aspen Snowmass, as it marks a legacy dating back to 1947. It was that same year, when Aspen Mountain opened with the debut of Ski Lift No. 1 — the world's longest chairlift at the time. While industry pioneers had been shushing down snow-covered slopes in the area as early as 1936 when André Roche surveyed the first ski trail, Aspen Mountain's opening ceremonies welcomed Colorado's then-governor Lee Knous, Aspen mayor A.E. Robison and Walter Paepcke, who popped and sprayed champagne at the base of the lift in dedication before the first tracks from the top straight into downtown — just as skiers still do today.
Now, 75 years later, locals and visitors alike can celebrate Aspen Snowmass' diamond anniversary with a full schedule of festivities. From a Shadow Mountain (the current name of the original chairlift) base party to the debut of the Alpin Room restaurant on Snowmass Mountain, here's a rundown of what's new and the celebrations to put on your calendar throughout the 2021/22 ski season: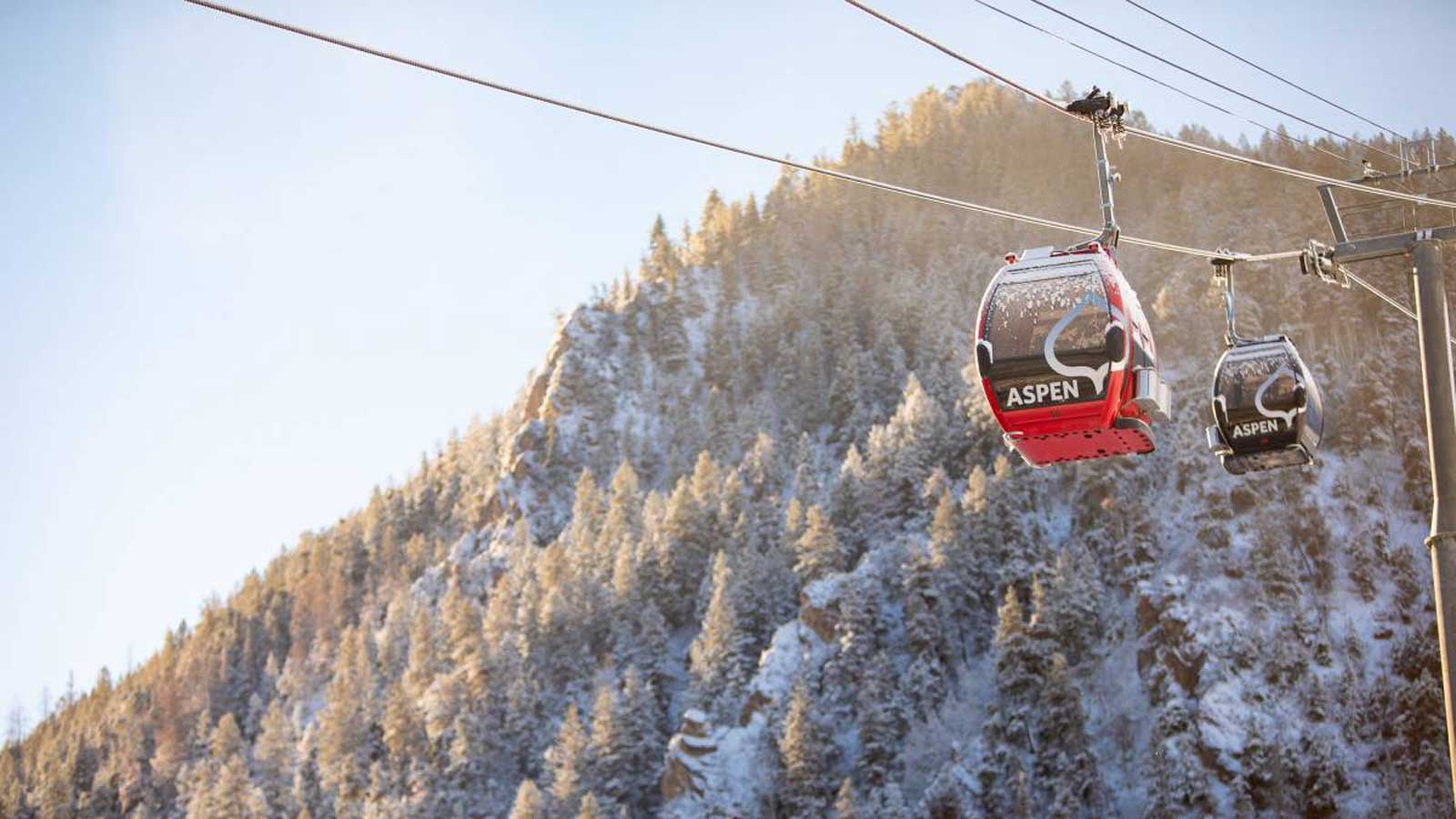 75th Anniversary Weekend
On Jan. 11, 2022, Aspen Snowmass will celebrate officially with a party at the base of the Shadow Mountain lift. Aspen Snowmass is also partnering with Pop-Up Magazine to cohost three consecutive nights of shows at the historic Wheeler Opera House (Jan. 9-11, 2022). The event is a mixed-media storytelling session, emphasizing Aspen Snowmass' heritage in a "live magazine" format. Toasting to the 75th anniversary, a specialty "Aspen 75" cocktail — a spin on the original "French 75" — will be available for $7.50 in all on-mountain restaurants and at The Little Nell. wheeleroperahouse.com
ASPENX
This month, Aspen Snowmass debuts ASPENX — the first-ever line by a ski resort of custom-built and innovative outerwear, which evolved from the newly designed and produced Aspen Snowmass instructor uniforms. Guests can now gear up like the pros in custom-designed and engineered pieces including the Ajax Jacket ($775), Pant ($525) and Insulator ($395) plus, a range of cashmere accessories and limited-edition capsule collection with Prada. The entire ASPENX collection is available for purchase at its new flagship retail space in Gondola Plaza, at select Four Mountain Sports stores and online. aspenx.com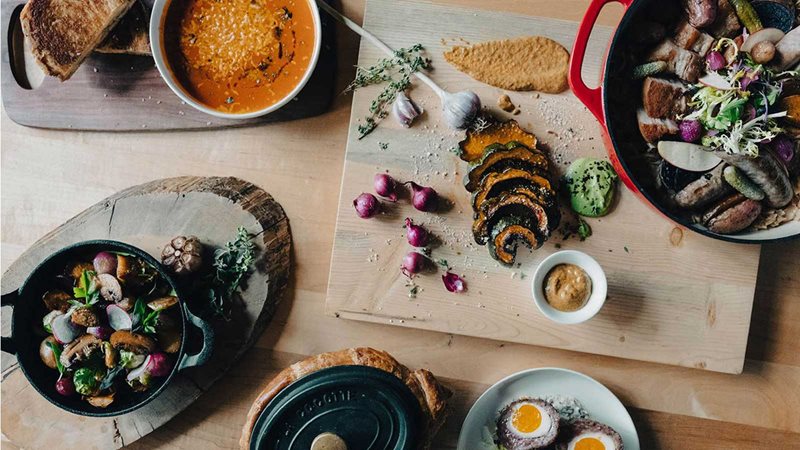 The Alpin Room
Originally slated to open last winter, the new Alpin Room restaurant pays homage to the ski culture of the Alps with an elevated menu drawing influence from Europe's great mountain dining traditions. Shared plates include warm popovers served with butter and jam, the tartiflette — a fondue-like combination of cheese, potatoes and smokey bacon or the choucroute garnie with beer braised bratwurst, crisp pork belly, all beef frankfurter, sauerkraut and Bavarian mustard. Main dish highlights are chicken schnitzel with frisée salad or the Parisian gnocchi with simple tomato sauce, farmers cheese and savoy spinach. aspensnowmass.com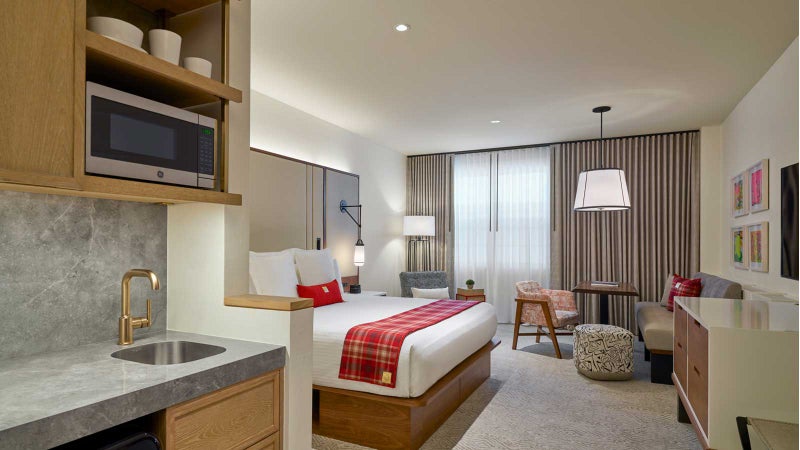 Limelight Aspen
The Limelight Hotel Aspen has reopened its doors after a six-month, top-to-bottom renovation. Guided by Paula Crown of the Crown family who owns Aspen Skiing Company and designed by Stonehill Taylor, a New York City-based luxury design firm, "The Silver Queen" served as inspiration for a new level of vibrancy across all 126 guestrooms, suites and public spaces with the addition of a new arrival experience, lobby retail space, "Kids Club" area and expanded restaurant. The project complements The Little Nell Hotel Group's other Limelight Hotel locations in nearby Snowmass and Ketchum, Idaho, which opened in 2016 and 2018, respectively. limelighthotels.com
"The Silver Queen" served as inspiration for a new level of vibrancy across all 126 guestrooms, suites and public spaces with the addition of a new arrival experience, lobby retail space, "Kids Club" area and expanded restaurant. 
NASTAR National Championships 
Aspen Snowmass will host the NASTAR National Championships at Snowmass Mountain from April 4-9, 2022. NASTAR, a youth feeder program for the U.S. Ski Team, hosts more than 50,000 racers who compete at 100 resorts across the country to qualify for a spot at the National Championships. Recreational racers compete within their age and ability group to earn a National Championship title and place in the final, Race of Champions. Aspen Snowmass will also offer free NASTAR racing to the public on its courses in both Aspen and Snowmass all season long. nastar.com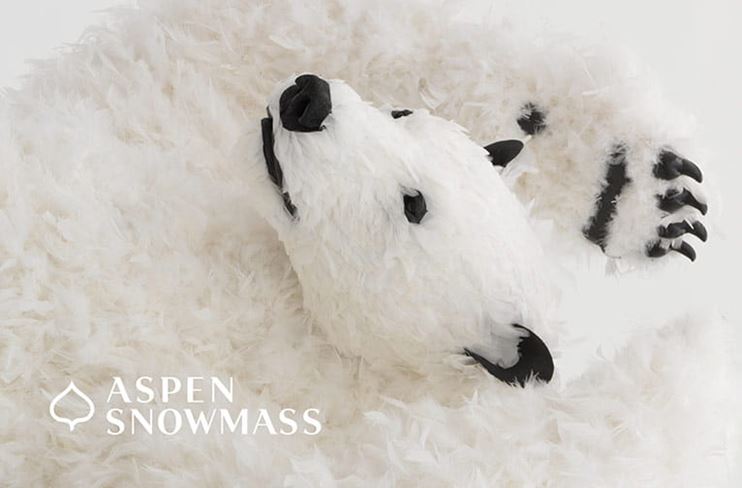 2021/22 Winter Lift Ticket Art  
Now in its 17th year, Aspen Snowmass's Art In Unexpected Places program taps acclaimed artists to design a limited-edition lift ticket every season while also offering opportunities to connect with local and global communities through workshops, lectures and on-mountain experiences. Paola Pivi's work graces the 2021/22 winter lift tickets and passes; she will also have several installations across all four mountains and a limited-edition collection of merchandise including apparel and accessories. Pivi's playful creations for Aspen Snowmass are colorful, urethane sculptures of polar bears covered in feathers in various realistic and human-like positions. aspensnowmass.com
Aspen Snowmass App  
The updated Aspen Snowmass mobile app allows guests to access all of the information and functionality of the ticket office (think purchasing lift tickets, lessons and rentals; signing digital waivers; and getting real-time updates on parking and base line wait times) all in the palm of your hand. This digital on-mountain concierge and information hub provides for fewer points of contact while visiting Aspen Snowmass and maximizes your time spent out on the hill. Favorite features from years past include snow reports, rewards along with tracking skier days, vertical feet, Highland Bowl laps and more. aspensnowmass.com   
Aspen Snowmass Skiing Company does an outstanding job providing world-class resort experience to all guests and locals. If you would like to learn more about what life is like in Aspen Snowmass, please reach out to one of our local real estate professionals.
Photo credit: Courtesy Aspen Snowmass