Spring is here, finally! Summer is just around the corner. If you ask any non-native local how they ended up in Aspen and Snowmass. You will almost always hear, "I came for the winter and stayed for the summer, and I have never left." There are many reasons why the summers are magical in Aspen and Snowmass. It's hard to pick a favorite or even a list of top five favorites between the unparalleled mountain views, fantastic summertime climate, hiking, biking, rafting, gold medal fishing, music, arts, events, world-class dining, shopping, and the eclectic funkiness of the mountain towns. This summer is going to be no exception. We have an amazing lineup of events and activities. There won't be a bad time to be here. In fact, if you stay for this summer, you might never want to leave.
Here is the roundup of the best summer activities in Aspen and Snowmass.
Scheduled Events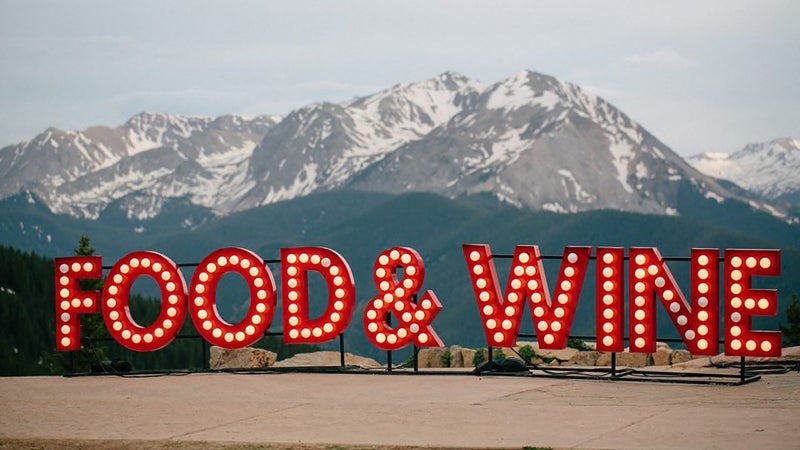 Credit: Food and Wine Classic
Food and Wine Classic in Aspen
June 17th - 19th
Wagner Park + Additional Locations
Many call this event the kick-off to summer—a 3-day culinary experience with game-changing culinary leaders, innovative wine & spirits experts, and epicurean insiders.
Tickets Are Sold Out. Join the Waitlist.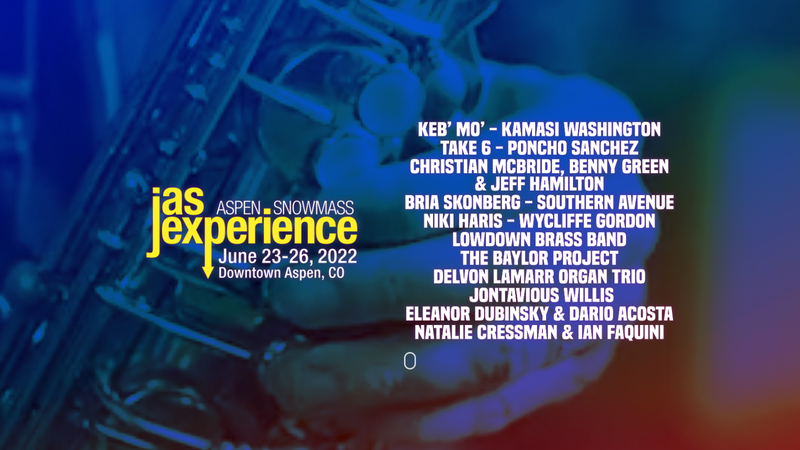 Jas Aspen - June Experience
June 23rd - 26th
Downtown Aspen
Your June Experience Pass allows entrance to performances in all participating venues, including: Belly Up, Wheeler Opera House, 39 Degrees at W Hotel, Limelight Hotel, Sterling Lounge, Here House and Felix Roasting Co. & Bad Harriet at the Hotel Jerome. VIP Passes also include dinner & shows rooftop at the Aspen Art Museum.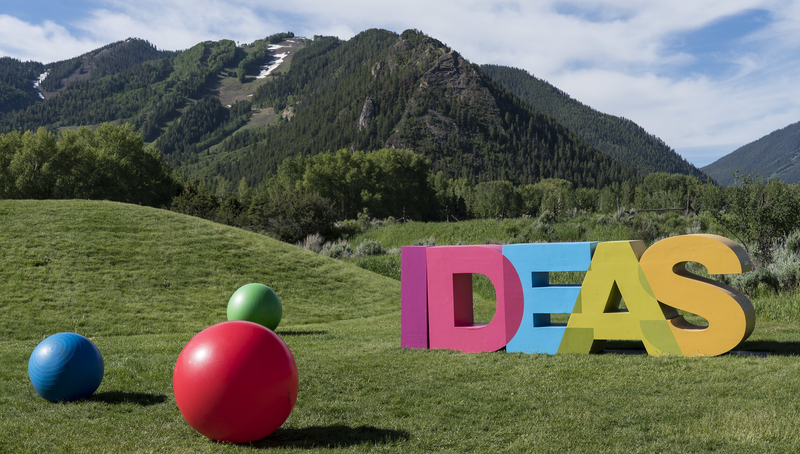 Credit: Property of the Aspen Institute
Aspen IDEAS Festival
June 25th - July 1st
Aspen Meadows Resort
The 18th annual Aspen Ideas Festival returns to the Aspen Meadows June 25th–July 1st for an in-person convening. Nestled in the Rocky Mountains, guests will reunite—in open-air tents and venues that bring the outside in—for stimulating and invigorating conversations with some of the brightest, most interesting thinkers and doers. Leaders from around the globe and across many disciplines will engage in deep and inquisitive discussion of the ideas and issues that shape our lives and challenge our times.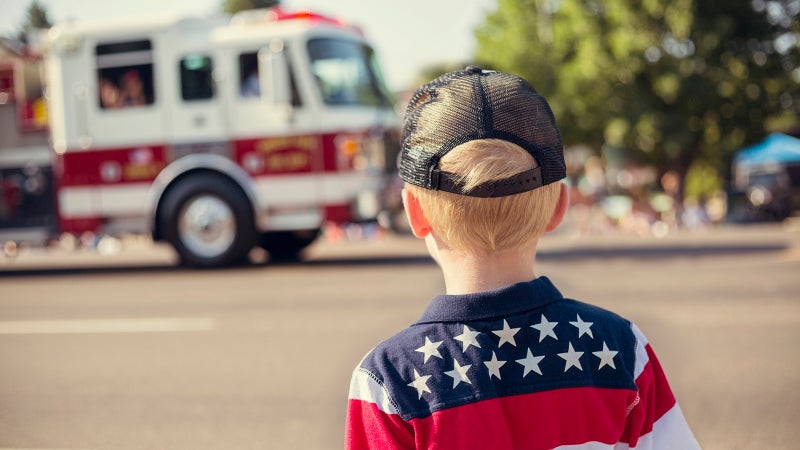 Fourth of July in Aspen
July 4th
Downtown Aspen
A tribute to Aspen – Embrace your red, white, & blue and express your stars & stripes as we celebrate America's Independence Day. The traditional parade is from 11:00 am until 12:00 pm.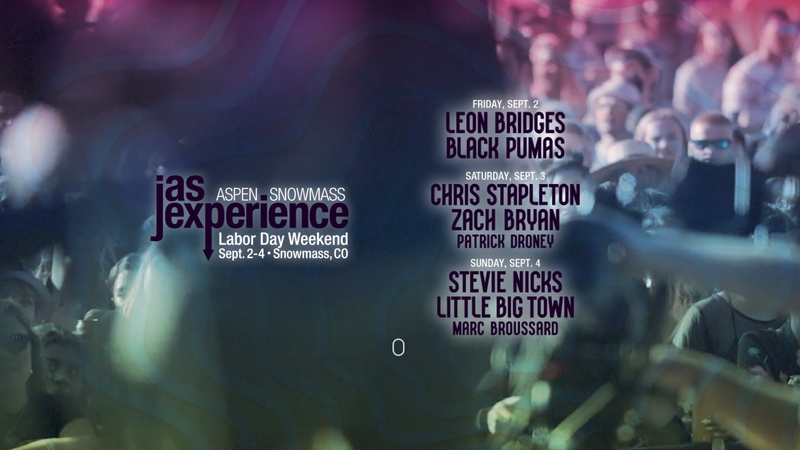 Labor Day Experience
September 2nd - 4th
Town Park, Snowmass Village
This year's lineup includes: Stevie Nicks, Chris Stapleton, Leon Bridges, Little Big Town, Zach Bryan, Black Pumas, Patrick Droney and Marc Broussard.
Ongoing Summer Events and Activities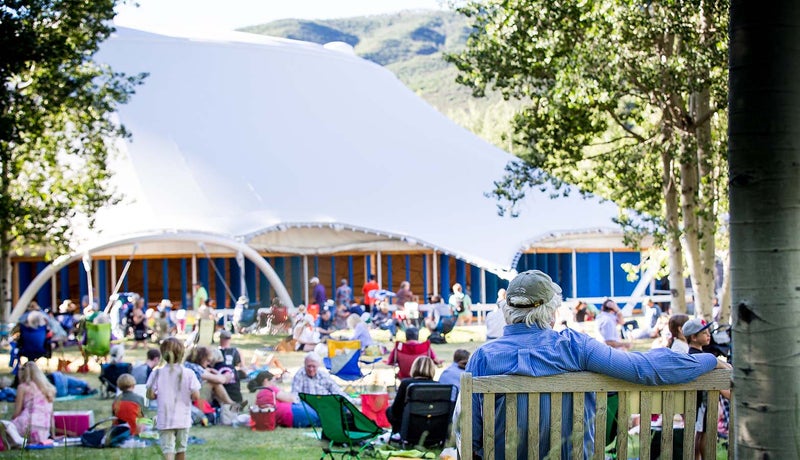 Photo courtesy of the Aspen Music Festival and School/Elle Logan
Aspen Music Festival and School
June 30th - August 21st
Various Locations throughout Aspen
Founded in 1949, the Aspen Music Festival and School is regarded as one of the top classical music festivals in the United States, noted both for its concert programming and its musical training of mostly young-adult music students. The typical eight-week summer season includes more than 400 classical music events—including concerts by five orchestras, solo and chamber music performances, fully staged opera productions, master classes, lectures, and children's programming—and brings in 100,000 audience members.
Theatre Aspen
Theatre Tent near Rio Grande Park + Alternative Locations
Gypsy - A Musical Fable: June 27th – July 23rd
Jersey Boys The Story Of Frankie Valli & The Four Seasons: August 1 – 23
And several other special performances throughout the summer.
Its mission is to produce world-class entertainment and arts programming in an engaging, intimate and personal way. World-Class Theatre. Dramatically Closer.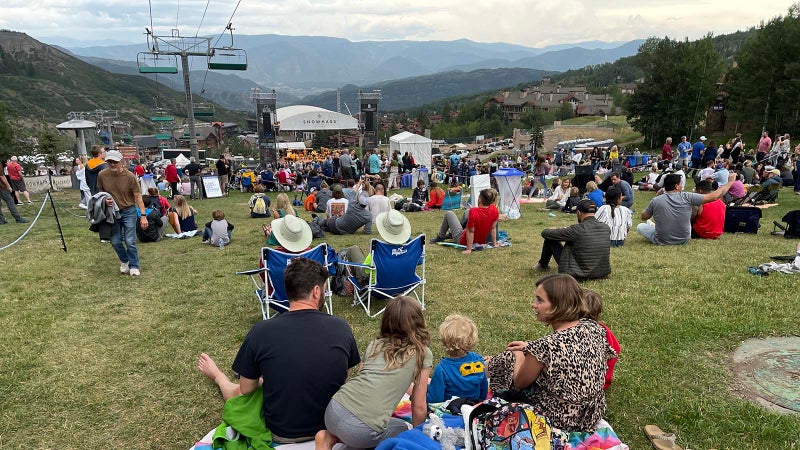 Snowmass Free Thursday Night Concerts
Every Thursday Starting June 16th - August 25th
Fanny Hill, Snowmass Village
This summer will be like no other! Join them as they celebrate 30 years of The Snowmass Free Concert Series. This long standing summer tradition and local favorite return to Fanny Hill every Thursday evening, June 16-August 25. This may be the best way to enjoy some of the country's best live bands in a relaxed atmosphere with a spectacular mountain backdrop.
Aspen Center for Environmental Studies (ACES)
Events All Summer
ACES is a nonprofit environmental science education organization. Since 1968, ACES has inspired a life-long commitment to the earth by providing innovative and immersive programming for all ages. They have three locations: Hallam Lake, Rock Bottom Ranch, and Catto Center at Toklat. Their programs focus on ecological literacy, regenerative agriculture, forest and ecosystem health, land restoration, and environmental leadership.
Aspen Art Museum
Events and Exhibitions All Summer
Downtown Aspen
The Aspen Art Museum is a non-collecting institution presenting the newest, most important evolutions in international contemporary art. Their innovative and timely exhibitions, education and public programs, immersive activities, and community happenings actively engage audiences in thought-provoking experiences of art, culture, and society.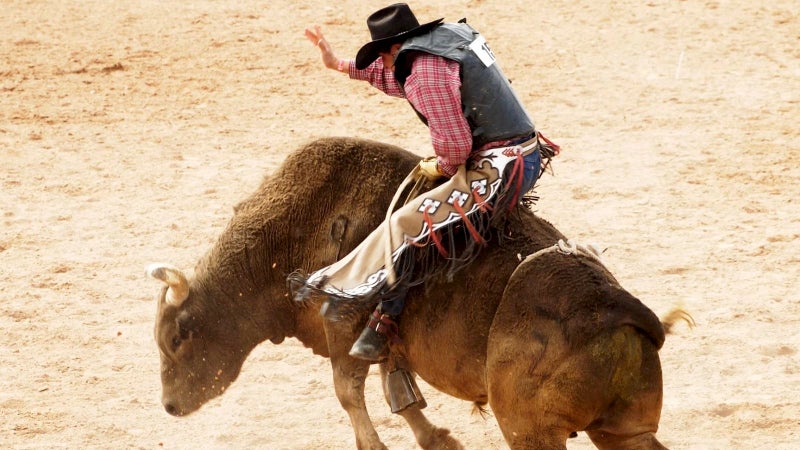 Snowmass Rodeo
Wednesday Nights from June 22nd - August 17th
Town Park, Snowmass Village
The Snowmass Rodeo celebrates 48 years of operations during the summer of 2022. They are thrilled to announce the return of this long-standing Western tradition, complete with country music, cowboys and cowgirls, horses, livestock, and family fun. The Snowmass Rodeo takes place on Wednesdays at 7:00 pm, rain or shine. Arrive early and enjoy a great Rodeo BBQ for the family and friends!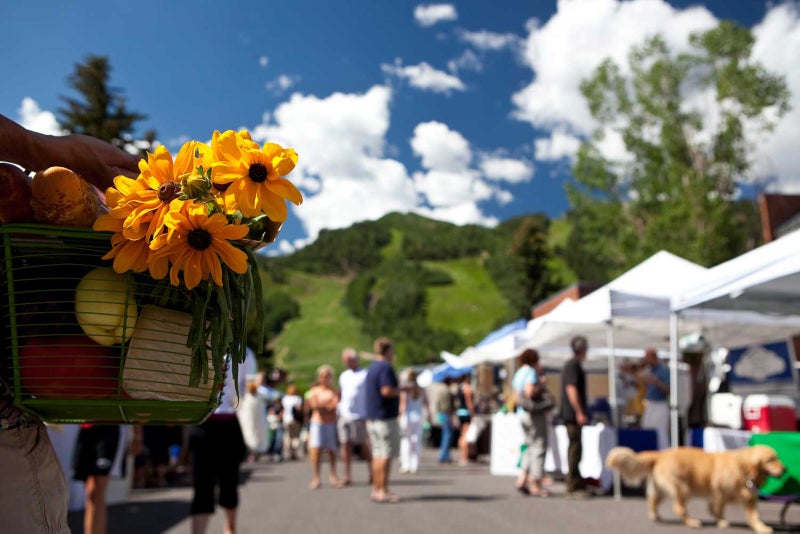 Photo courtesy of ACRA
Aspen Saturday Market
Saturday Mornings from June 11th - October
Downtown Aspen
Spend your Saturday mornings at the Aspen Farmer's Market. Since 1998 it has been a local's tradition to stroll through the market buying Colorado-grown produce and Colorado-produced artisan products.
Open on Saturdays from 8:30 am - 2:00 pm, the market offers Colorado-grown fruits, vegetables, bread, meats, jams, and more and a food court for lunch or a snack.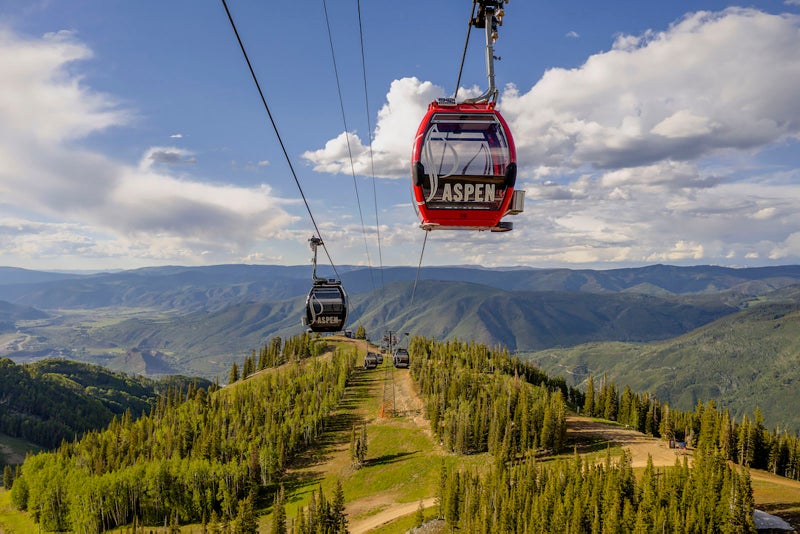 Photo courtesy of the Aspen Snowmass Skiing Company
Aspen Snowmass Skiing Company
Aspen and Snowmass Mountains
Daily Activities
Aspen Mountain: Gondola rides, hiking, yoga, live music, nature programs, and more—summer on Ajax will take you above and beyond.
Snowmass Mountain: Whether cruising through the Snowmass Bike Park, immersing yourself in Lost Forest, or Sightseeing from Elk Camp Gondola, there's unlimited potential for fun on Snowmass all summer long.
If you're in need of a local tour guide, we have over 40 of them. Call or text any of our long-time local real estate brokers - meet them.