What's new around town for the 2021/2022 ski season
If you're plugged into Aspen via the local news cycle or through social media, the headlines and posts have gotten harder to read with each restaurant closure announcement. 
"Last call at 24-year mountain standby brings fans out of the woodwork" reported The Denver Post on the final night for Jimmy's: An American Restaurant in September. 
Tiziano Gortan and family shared on their beloved L'Hostaria Ristorante's Facebook page in October, "It's with a bittersweet feeling in my heart that I have to announce today that after 25 years in the service industry, L'Hostaria Ristorante is closing its doors. It's been an amazing ride, full of marvelous adventures accompanied with great food and wine. I am honored to have served the Aspen and the Roaring Fork Valley community for such a long time. I thank you all for your loyal support."
Snowmass Sun columnist Roger Marolt recently asked, "How long will it be until there are no locals left to eat anything anywhere?"
And just last week, The Aspen Times begged the question on its cover, "'Where Do I Eat Now?': A new look for Aspen's menu of restaurants."
As a tourist-driven, but tight-knit mountain community, surviving the restaurant scene here is a steep challenge — even without the effects of a pandemic. But the past 18 months was more demanding on the industry (and its workers) with decades-long staples shutting their doors, along with newer spots also forced to close. 
In 2021 alone, Aspen has had to say a fond farewell to: HOPS Culture, Jimmy's: An American Restaurant, L'Hostaria, Red Onion, Piñons, SO Café at the Aspen Art Museum and Tatanka Western Bistro.
There's a bittersweet shuffle of restaurants come every high season — this winter, it's in overdrive. But despite so many losses, there's still no ski town who eats (and après skis) better than Aspen. Just in time for the lifts to start spinning again (Aspen Snowmass opens for the season on Nov. 25), here is a handy guide to what's closed and what's new in town (and in Snowmass).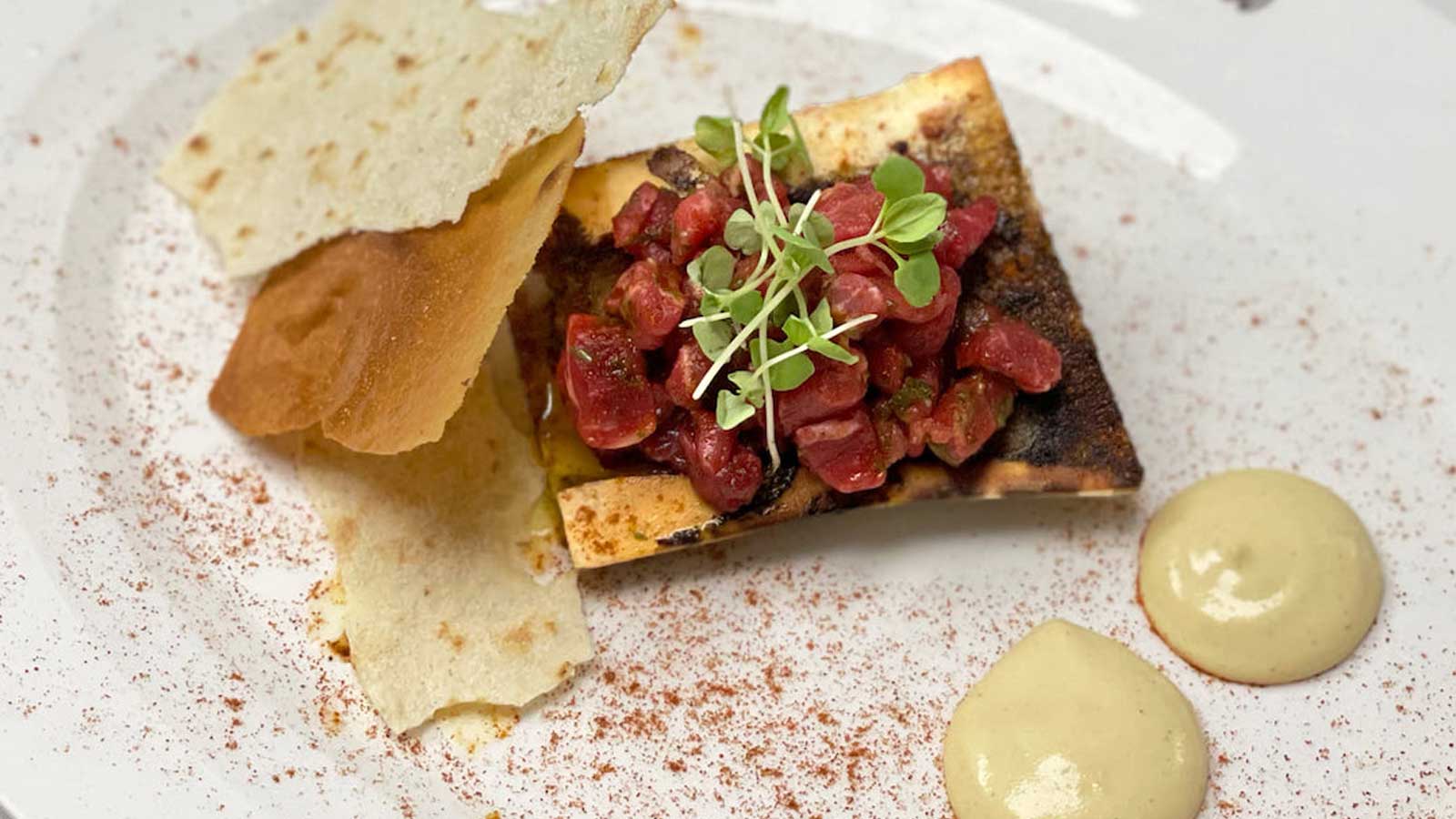 Casa D'Angelo
Already established as a South Florida favorite (locations in Miami, Boca Raton and Ft. Lauderdale), Casa D'Angelo took over the Piñons space this summer, where an updated dining room transports guests to the heart of Old World Italy. Born in Salerno, founder Angelo Elia was first taught to cook by his mother in their home kitchen. Both of his parents (his father was a local butcher) instilled in him the importance of using only locally gathered meats and fish, growing garden-fresh herbs and baking breads from scratch. Angelo hand-selects the freshest, seasonal ingredients and artfully prepares them with warmth and sophistication. 105 S. Mill St., Aspen, 970-920-2021, casa-d-angelo.com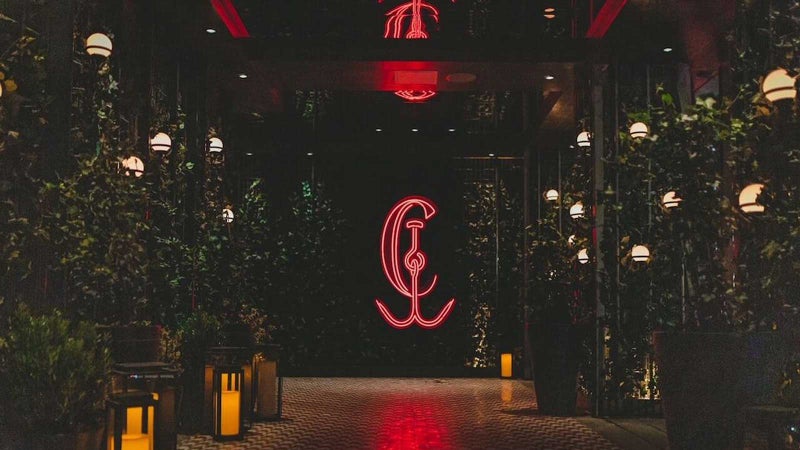 Catch Steak 
Aspen was the next destination of choice for Catch Hospitality Group's New York staple, Catch Steak. Situated in a second-floor space (formerly home to The Aspen Kitchen), the indoor/outdoor venue boasts sweeping views of Aspen Mountain. Tilting the traditional steakhouse model, Catch Steak is a modern take on the classic experience and much like the original Catch concept, the menu is a lighter, brighter and fresher spin on steak featuring shareable plates, a curated selection of American cuts and a focused selection of Japanese Wagyu. 515 E. Hopkins Ave., Aspen, 970-452-8080, catchrestaurants.com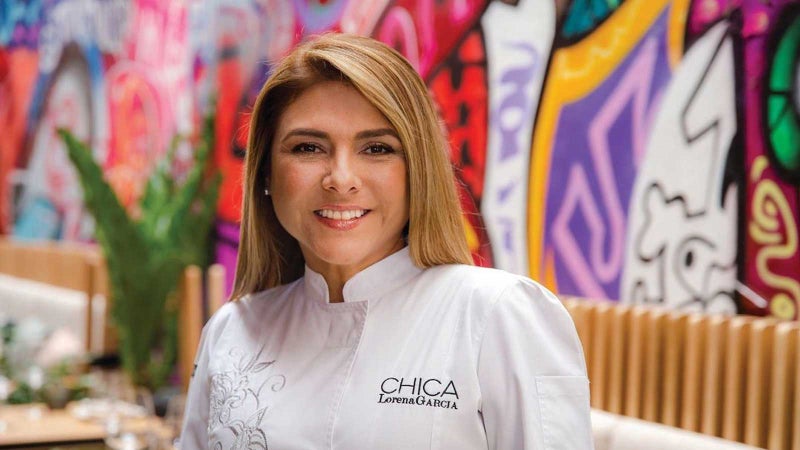 CHICA
CHICA by Chef Lorena Garcia (a 50 Eggs Hospitality Group concept) is bringing its beloved flavors of Latin America to altitude in the Residences at The Little Nell. Expanding upon two existing locations in Miami and Las Vegas, CHICA promises to deliver a lively weekend brunch and a seductive nightlife vibe in addition to the restaurant's menu, which draws inspiration from classic renditions of authentic dishes, allowing guests to explore the flavors of Latin cuisine as one culture with influences from Venezuela, Peru, Brazil, Mexico and Argentina, among many more. 501 E. Dean St., Aspen, 970-900-6780, chicarestaurant.com 
In 2021 alone, Aspen has had to say a fond farewell to: HOPS Culture, Jimmy's: An American Restaurant, L'Hostaria, Red Onion, Piñons, SO Café at the Aspen Art Museum and Tatanka Western Bistro.
Felix Roasting Co.
Felix Roasting Co. — the mod coffee shop and roasting company founded by Matt Moinian and renowned interior designer Ken Fulk — expanded beyond NYC this fall at Auberge Resorts' Hotel Jerome. The Aspen outpost brings the best of Felix to the mountains, while collaborating with in-house epicurean team to reimagine menu favorites and introduce exclusive new offerings, including the return of the roastery's famed Hickory Smoked S'mores Latte and Lavender Honeycomb Latte. 103 S. Mill St., Aspen, 970-920-1000, felixroastingco.com 
Joonas
Owned and operated by Bear Den (its sister restaurant) — a cozy coffee shop in the morning and intimate bistro at night — Joonas opened in the downstairs space last year serving up inventive tapas style small plates and classic mains like coq au vin, mussels, grilled halibut and a prime tenderloin filet. This season, it will unveil an all-new concept, which reopens in late Dec. (Bear Den reopens for the winter on Dec. 1). 301 E. Hopkins Ave., Aspen, 970-922 8047, joonasaspen.com 
Kenichi Snowmass
Kenichi, a favorite long-established sushi and Pan-Asian restaurant in downtown Aspen (with additional outposts in nearby Carbondale (Izakaya), and Kona, Hawaii) will open its fourth location slopeside in the new Snowmass Base Village development in mid-Dec. 110 Carriage Way (Snowmass Base Village), Snowmass, 970-920-2212, kenichiaspen.com
Rooftop Café at the Aspen Art Museum 
While SO Café has left the building, Aspen Art Museum has already appointed a new culinary team, which will launch a new restaurant in its bustling rooftop space (reopening on Dec. 3). Renamed simply the "Rooftop Café," it will be led by chef Brian Banister and food and beverage director Alex Fonseca, who will work closely with nearby farms and community partners on locally-sourced menus set against outdoor art installations in the sculpture garden. There will also be a focus on après from 3 p.m. to closing (Tuesday-Sunday) including the activation of The Slippery Slope — a functioning sculpture by Los Angeles-based artist Adam Stamp that serves as a bar. 637 E. Hyman Ave., Aspen, 970-925-8050, aspenartmuseum.org 
Woody Creek Tavern
The famed former hangout of the late Hunter S. Thompson is under new ownership and over the summer, revealed a revamped dining room (don't worry, Polaroid pics and kitsch are still intact). Now operated by CP Restaurant Group (Steakhouse No. 316, The Monarch, The Wild Fig, CP Burger), the 20-minute trip out of town is worth the drive with an elevated menu of comfort food offering oysters on the half shell, salsa verde nachos, buffalo wings, burgers and chicken enchiladas — all paired best with the WCT's original spicy margarita. Bonus: they take credit cards now. 2858 Upper River Rd, Woody Creek, 970-923-4585, woodycreektavern.com